Makeup is the one thing which is most important in women's life. When women do makeup, they look beautiful as compare to the normal routine. For doing makeup, it is very important to have enough knowledge about products that you are using in the makeup. Makeup is not an easy task to do by itself. If you want to do makeup by yourself, firstly, it is important to know about the products, then you have to gain knowledge about Makeup tips and tricks for a natural look. And If you think that putting makeup for looking natural, is easy, then you are wrong. If you have no idea about makeup, you are in the right place. Here we are adding up techniques to do makeup which will give you natural look with perfection. It is so necessary because if you do not have any knowledge about that thing, then you end up in a mess.

Makeup tips and tricks for a natural look
Makeup is extremely difficult and even it requires a lot of efforts on how to apply colors on a face. Now here, we will tell u some makeup tips for a natural look. These tips are more effective and even best for your skin. When you do this, you will be feeling relaxed because your skin will lessen the burden of layers. These tips are helpful. Give a read.
MOISTURIZED YOUR SKIN
First, you need to apply a moisturizer lotion or any moisturizer product that make your skin good for makeup.
After using a moisturizer, you need a concealer and apply it where you have some imperfections on your face. For example, use a little bit concealer under your eye – dark- circles, pimples spot, or on some other imperfections.
Conceal the dark spots
After using a moisturizer, you need a concealer and apply it where you have some imperfections on your face. For example, use a little bit concealer under your eye-dark-circles, pimples spot, or on some other imperfections. At first before applying the foundation or face powder, hide the dark spots, acne marks and eye bags of your face. You can do it by using a lightweight concealer.
FOUNDATION TIP
At this stage, your skin should look flawless. And then, firstly, when you were applying the foundation make sure that you are using the foundation color which is according to your skin tone. Secondly, to apply the foundation, u have to need a makeup sponge to mix it well. If you are using a liquid base, then you will mix it with your fingers. But if you are using a base like a TV stick, then you should use a makeup sponge, which is best for that type of foundations. But make sure that you are using a neat and clean sponge so that no spot will be a hurdle in your makeup way.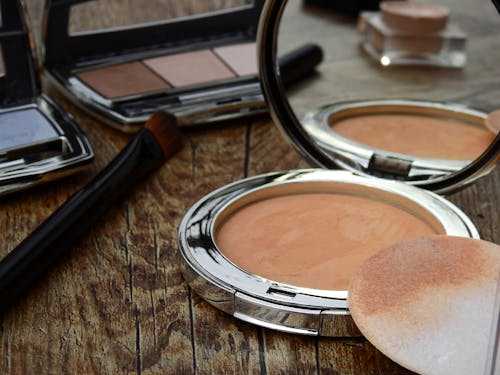 The best foundation for daily use is BB cream, crystalline foundation, Huda foundation, and some others. After applying the foundation, you can use face powder. But if you have rough skin, you can skip the powder.  Face powder is not compulsory in the makeup. So you can skip it.
TIP FOR EYE MAKEUP
You have to do eye makeup. Apply a little base on your eyes. Then take eyeshade kit, and then apply eyeshade according to your dresses. If you want to do makeup, for daily routine, then u have to do makeup light. apply the nude colors without shine.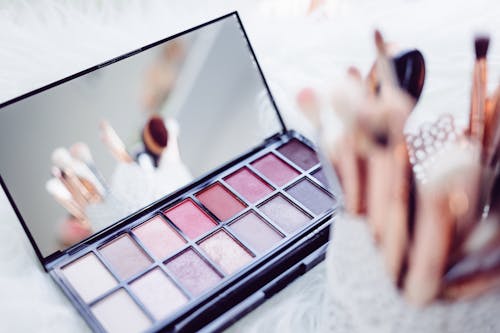 Light Mascara
Eyes are the most attractive part of your body. So to give a complete look, you just need to put some light mascara. For natural look do not make layers over layers just roll the brush for once and that is all. But this I recommended in case you have light lashes but if you are bearing high and dark natural lashes then do not apply it. Otherwise, despite giving a natural touch it will make you look weird.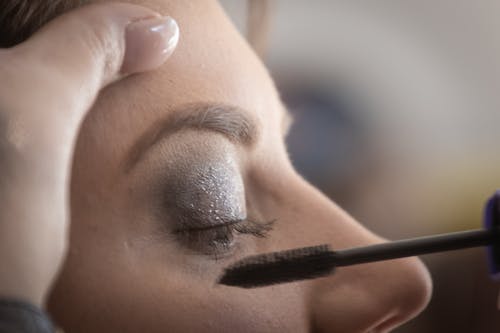 Say No to Eye Liner
Eyeliner sharpens the edges and sharp features do not give natural appearance at all. In casual days I will not recommend you to apply the liner on your eyes. It is more for a dramatic look. If you apply the eyeliner then it will destroy your natural look.
TIP FOR CONTOURING
After applying base or eyes makeup, you need to do contour your face, so that your face look slim and in proper shape. In a contouring tip, you have to contour your nose, cheeks and lightly your chin sides. The color which is used for contorting is a brownish color. Which is the one best color to contour your face? Make sure that you are using a contour brush. And not apply a dark contour color.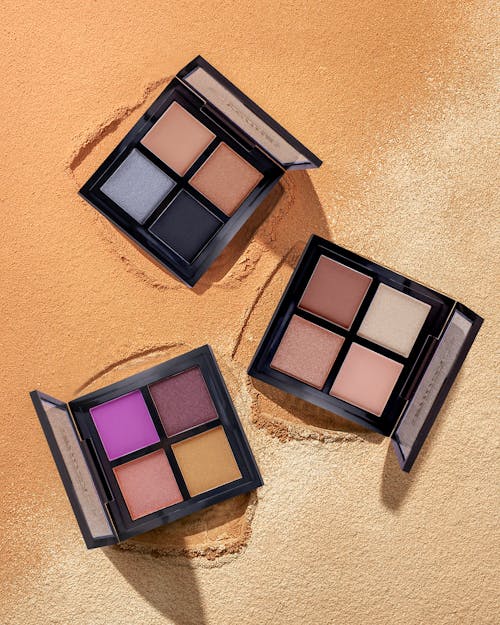 TIP FOR BLUSH ON
For apply blush on, you need a blush on the brush. Make sure that you are choosing the right color of blush on. Mostly the light pink color is used in the blush on shades.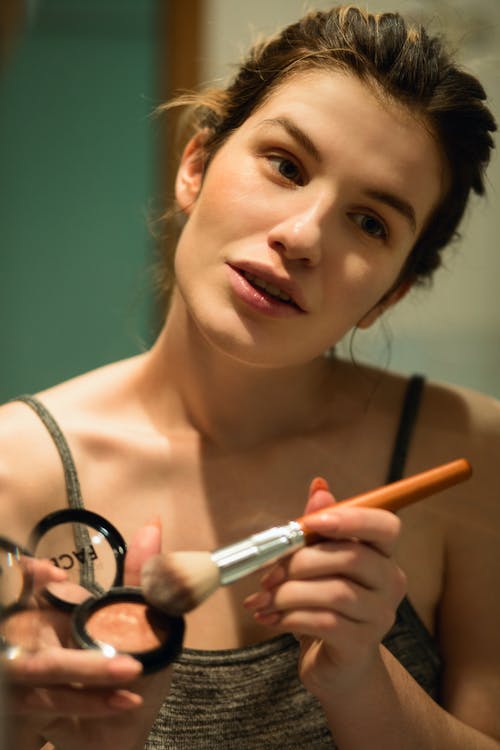 LIPSTICK
This is the one thing in the makeup, which is an important part. Without lipstick, you look incomplete. Lipsticks add perfection to your look. I use to wear lip colors casually occasionally. While applying a lip color consider first, which color suits you and which gives you an odd look. His difference you can judge easily. To give yourself a natural look, put on the lip colors in light shades. Like pink, peach and light orange. That will imprint the colors on your face without giving an odd appearance. I will prefer to apply some nude colors but you can add a little gloss if you want.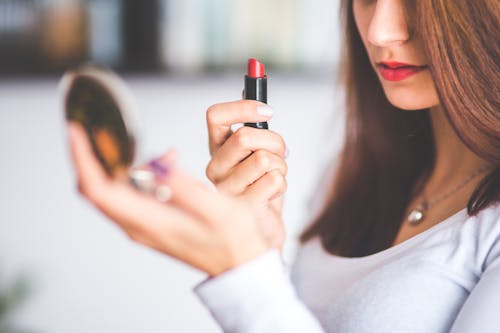 Summary of the Article
So summing up the whole article Makeup tips and tricks for a natural look, we came to the point that makeup is not an easy art. But if carried properly it can give you a glamorous look even in light mode. For casual and routinely work do not apply harsh or a loud makeup otherwise it will disturb your skin and will cause skin problems. Practice the tips and be natural. these tips and tricks will definitely give you the beautiful look with less harmful makeup side effects.
Also checkout: